Get 24/7 Car Fob Replacement Service In San Antonio
Is your car fob lost or broken? If you live in San Antonio, Texas, we can help you out. We, at San Antonio Car Key Pros locksmiths, offer 24×7 car fob repair and replacement service for all makes and models of cars. You can trust us with car fob repair and replacement as all of our technicians are licensed, bonded and insured. They know exactly what to do to solve your car fob problem in a flash. We understand how frustrating it feels when you are not able to access your car. This is why we make sure to be there in 30 minutes or less.
About San Antonio Car Key Pros
When it comes to the best car fob repair or replacement service, you can count on San Antonio Car Key Pros. We are serving the San Antonio, Texas and surrounding areas since the last five years. We make a top choice in San Antonio due to our professionalism, expertise and dedication.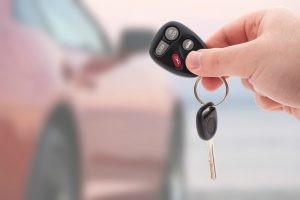 Be it foreign or domestic car fob needs; no car is turned away. Our expert technician can repair the car fobs for any make or model. Highest quality, upfront pricing, highly experienced technician and upfront pricing is what you can expect from us.We are renowned for our 30 minute response time, and our expert technicians will be at your service no matter when or where you are.
Why Choose Us?
We know many locksmiths are out there, but our excellent service makes us outshine the competition. While the fact that our quick response time and upfront pricing are important factors of our service, but these are certainly not the only things that set us apart. Customer satisfaction is what matters us the most, and hence we make sure to deliver high standard work. We are aware that you simply do not have time for mistakes. Therefore, we aim to serve you to the best of our ability with our expert and experienced technician. Apart from car fob, you can also rely on us for any automotive locksmith services like car lockout, car key programming and replacement, and car ignition.
Our Services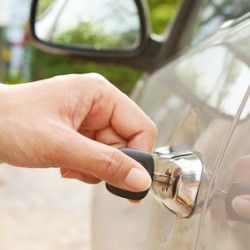 Experienced, Well-Trained Technicians
30 min response time
24×7 availability
Affordable and upfront pricing
Fast, High-Quality Service
Latest high-tech tools and equipment
Car fob replacement service for all makes and models
Repairing Car Fobs
We have technicians who specialize in car fob repair and have more than 5 years of experience in this field. When your car fob is broken, just call us, and our professional locksmith technicians will be there in less than a ½ hour to solve your problem. We know time is money and hence waste no time in getting you out of this annoying situation. As far as the cost of the service is concerned, no need to despair as there is no hidden surprise for you. We believe in upfront pricing, and our job is not done until we have your complete satisfaction.
Replacing Car Fobs
If there is no scope for repair, our professional can easily replace your car key fobs. With 5+ years' experience in car fob replacement, we will replace the car fob quickly and efficiently. Whether you need a car fob repair service for foreign, domestic or any make and model, all cars are welcome.
Get Quality Work At Affordable Prices
Why overpay for car fob repair or replacement when we will do it gladly at an affordable price? One call to San Antonio Car Key Pros is all it takes to have the best technician headed your way. We are loved in San Antonio areas for our excellent, professional, honest, dependable locksmith service.
We Are Just A Call Away!
Nothing can be more frustrating than the car fob malfunctioning, and we do understand that. This is why we make sure to alleviate your stress as soon as possible with our 30 min response time. You can call any time of the day or night and our experienced and expert locksmith will be there to help you out. When it comes to a reliable car fob or car key replacement and repair service in San Antonio, we are the best choice, hands down. Give us a call now, and you will be glad you did.