Get Expert CCTV Installation And Repair Services
Are you concerned about the security of your commercial property in San Antonio? If yes, consider getting a closed circuit television. CCTV or Closed circuit television system is an excellent way to ensure that your business assets are safe and secure. With the increasing security threat, it has become essential to enhance the security, and this is what a CCTV help you achieve.When it comes to CCTV installation and repair, San Antonio Car Key Pros is your reliable option.
We are pros at installing, and repairing the latest and most effective CCTV systems. Our fast and friendly service has enabled us to earn a great reputation in San Antonio, Texas and surrounding areas. We have been helping people in securing their businesses for many years and make a top choice when it comes to CCTV installation or repair.
Why Do You Need CCTV?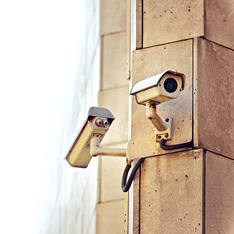 Having CCTV system installed is like having an extra pair of eyes to keep track of what's going on in your business. Basically, it is a system of surveillance camera that will let you monitor your business activity. It also allows you to record or zoom in on anything you like. Here are some benefits that a CCTV system brings to the table.
Track criminal activity
Having a CCTV camera can make the criminals think twice before breaking into your property. They will know they are being watched so it can deter their desire to steal or break into the building.
Surveillance operations
Sometimes you just need to keep a closer eye on things. You get that eye in the sky with CCTV systems. Any potential trouble can be easily spotted using the CCTV.
Spotting the culprit
If criminals steal your property or cause damage to it, the law enforcement officials can apprehend the person with the CCTV footage.
Prevent employee misconduct
CCTV is very helpful in figuring out that bad apple among your employs. Instead of doubting all the employs for any misconduct, you can just check the CCTV to catch an errant employee in the act.
San Antonio Car Key Pros: Your CCTV Experts
We at San Antonio Car Key Pros, offer quick and the most effective CCTV installation and repair service in San Antonio, Texas and surrounding areas. With 5+ years of experience in CCTV installation and repair, our licensed, bonded, and insured technicians can quickly install the system.
If you already have a CCTV system installed in your business premises and need to repair, upgrade or replace it, we can help. Each of our technicians has in-depth training in installing and servicing of closed-circuit television systems. They are familiar with the common CCTV problems and have years of experience doing it. Furthermore, with our upfront pricing, you will know exactly what you need to pay before our technicians start their work.
Why Should You Choose Our CCTV Installation And Repair Service?
We are pro at installing the latest and most effective CCTV systems in the industry. As soon as you contact us, we will reach you in 30 minutes. We will figure out your goals for the CCTV and assess your security needs. Then, we can recommend you some most effective location where the cameras should be installed.
You will not have to worry about a system outage lasting very long. We are available 24/7 to come to your place of business to perform CCTV Repair. You can trust us on our mobile locksmith to reach you with all of the tools needed to do the job effectively. We make sure your system is up and running and offer you with the peace of mind.
You can count on us for:
Licensed, bonded, and insured professional
30 minute or less response times
Round the clock emergency services
Complete repairs and installations
Reasonable and upfront prices
Latest high-tech equipment
Expert technicians with 5+ years of experience
Contact Us Right Away
If you have a business in San Antonio or the surrounding area and want to install a CCTV system, give us a call. We will provide you with expert CCTV installation and repair service that too at affordable price. Our expert technicians will be there in 30 minutes to help you out. We also provide other automotive locksmith services like, car ignition, car fob, car lockout and car key programming services.
Say goodbye to your security worries with a proper CCTV installation service from San Antonio Car Key Pros. Call us now!