Electric Strike Locks: 24/7 Installation and Repair in San Antonio, Texas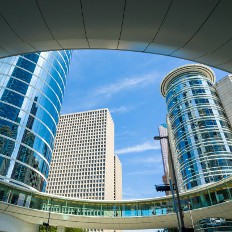 Electric strike locks are essential for organizations that require the utmost level of security. Most traditional locks use a key to lock or unlock the door. However, high-security businesses can't afford to risk the doors in their premises that can be easily unlocked accidentally or intentionally. That's why you should choose electric strike locks to achieve the better levels of security for your commercial building.
At San Antonio Car Key Pros locksmith service, we provide a complete solution for installation and repair of electric strike locks. Our mobile technicians will install or repair electric strike for you whenever you need us.
What is Electric Strike Locks?
Basically, electric strike locks feature an angled surface. It enables the lock to latch to provide security to the door. This electrically powered door lock helps improve the security of your business at multiple exit points.
Many electric strike locks feature a buzzer so that people inside the building can hear when someone activates the door.
Electric strike locks are primarily used for the following businesses:
Jewelry stores
Hospitals
Banks
Coin stores
Hotels
Government buildings and more.
The electric strike locks require a cautious installation by a skilled locksmith. At San Antonio Car Key Pros, we can help you with our expert electric strike installation and repair needs. Just give us a call!
Here are a few important points you should keep in mind when thinking of installing Electric Strike locks at your premises:
Which lockset do you have and what is the measurement of your latch bold? Which electric strike is compatible with your existing lockset?
Do you need a fail-safe or a fail-secure electric strike lock system?
What type of door are you considering for this lock? Is it a single door requiring frame-mounting? Is it a pair of doors?
Have you got all the required measurements for the lock? Do you know the size of the latch, the bolt and the door frame?
What's the material used to make the door and frame?
What is the power required to operate your electric strike door?
Do you want to enjoy additional features such as entry buzzer or monitoring tool?
Not sure about these questions? Don't worry! We will guide and support you at every step.
We're Locally Owned and Operated.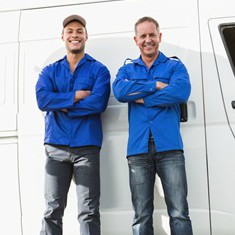 We are a locally owned and operated locksmith company that ensures quality work and customer satisfaction. We use the most advanced techniques and tools to guarantees the best services. We make our customers contact us whenever they need locksmith services for electric strike locks in San Antonio, Texas. We deliver a wide range of world-class electric strike locks. All our products and services ensure the safety of your buildings.
Just make a telephonic call to our locksmiths. We will provide you with all the information you may need about electric strike installation and repair services.
Why Choose Us?
Electric strike locks are a little complex to install and repair. You have to make sure you approach an experienced and skillful commercial locksmith to ensure the job done right.
Our team of commercial locksmiths is licensed, insured and bonded. We possess a vast experience and knowledge of the industry. We have top brand name products, and our excellent workmanship offers guaranteed customer satisfaction.
We are associated with many access control companies and builders of electric strike locks. We offer friendly and professional services for the electric strike in San Antonio, Texas. Our locksmiths are available round the clock and provide quick services with a 30-minute response time.
We are:
Insured, licensed and bonded
Offer services with 30-minutes response time
Honest and trained technicians
24/7 emergency locksmith services in San Antonio and surrounding areas.
Latest technologies and advanced tools
Contact our emergency locksmiths for installation or repair of electric strike locks at your premises.
Contact us for services for Electric Strike Locks in San Antonio, Texas
At San Antonio Car Key Pros, we are equipped with the latest technologies. We are here to take on any task related to electric strike locks or other lock services. Call us today at (210) 960-8984.