Most Reliable Automotive Locksmith Service In San Antonio
The one area that is becoming highly advanced is an automotive locksmith. While the auto lock key mechanism and the technological advancements are making vehicles secure, these advancements are also stressful. They can bring you in situations where you would need an automotive locksmith professional. So whether you need a car transponder or you want a replacement key, call us at San Antonio Car Key Pros and let us help you in your automotive locksmith needs. Our skilled professionals are expert in handling everything with ease.
Why Choosing Us For Automatic Locksmith Services:
We are professionals in handling all automotive locksmith services. Our skilled technicians have over 5 years of experience in this niche and can cater to all your car needs. We are fully licensed, insured, and bonded. When you call us for your locksmith services, you can make sure that you are getting the high-quality locksmith service at the most reasonable prices. We work on 24 hours in a day, 7 days a week and are available anytime. Just drop us a call and we will reach out to you in no time.
Automotive Locksmith Services We Offer
Car Key Replacement:
We have experience in handling a wide range of automatic ignition keys and other keys. Whether you want a duplicate key or you want a new key for your car, we can easily do the job for you. With over 5 + experience of handling lockouts, our trained experts have replaced the keys of almost all vehicles on the road.
Auto Key Programming:
Besides offering cutting or duplicating car keys, we at San Antonio Car Key Pros also offer car key programming. We have all the tools and equipment that you would need in programming. We strive to offer best at the prices that are easy on your pocket.
Car Key Cutting And Replacing:
Our experts are master in vehicle key cutting technology, which means if you have lost or misplaced your car keys, you can simply call us. No matter what kind of car/vehicle you own, be it domestic or commercial, our auto locksmith's are skilled in replacing any key. Be it a day or pitch night, simply call us, and we will reach out to your place in just 30 minutes.
Car Ignitions Replacement:
If you are having any problem in inserting the keys to the ignition or removing keys from it, simply call us and let us help you. We also offer quality car key ignition replacement and repairs around the clock. We know that any faulty switch can be risky for the car as well as for the driver. Call us for rekey, repair and replace all ignition key mechanics.
We are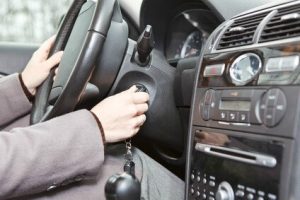 We are more than just a name! We adhere to providing the quality and affordable auto locksmith services to cater your needs. Offering 24-hour auto locksmith services in San Antonio, Texas, we are a team who has over 5 years of experience in installing and repairing all kind of locks. As soon as we receive a call, we instantly send our professional to your respective location to eliminate all problems you perhaps be facing for some time.
Few Reasons To Call Us For Automotive Lockout Needs:
We are budget friendly
Our team includes skilled technicians
We are bonded, licensed and insured
We offer quality services ay time
We provide car lock installation and replacement
We have spotless customer feedback reputation
We are proficient in handling the latest tools and technology
Some FAQ's for Automotive Services:
How much time will it take for a professional to get me?
It will approximately take 15-30 minutes for our auto locksmith professionals to reach to you. Our mobile vehicles are always on the road, so whenever you call us, we will reach to you in no time.
Do I need a specific auto locksmith for my model?
Professionals at San Antonio Car Key Pros can operate all cars with all the latest equipment and devices. We have a good experience in making a key for every model.
Will the auto locksmith damage my car?
No! We offer services that use care and quality to make sure that your vehicle will not get damaged during the key lock process. We assure smooth lockout process without hampering your car.
Why waiting? Call us anytime for all your auto locksmith needs!