24-Hour Access Control Systems Installation And Repair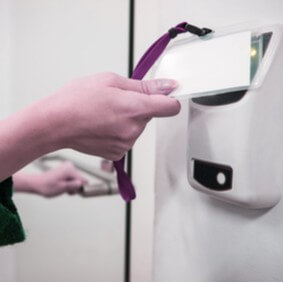 Seeking ways to enhance the security of your commercial property? If so, you are in luck. We, at San Antonio Car Key Pros, provide a powerful access control system for securing your property. Security is turning into a major concern these days, and you can't take a chance with your property. When it comes to a reliable access control systems installation and repair service, San Antonio Car Key Pros makes the top choice.
We are well-known for offering top quality locksmith services at affordable price. Years of experience in the locksmith industry allow us to offer best-in-class access control system installation and repair service. Moreover, We have knowledgeable and skillful technicians and high-tech tools to handle all kind of access control system installation and repair.
Why is Access Control System so important?
With security threats on the rise, it has become essential to upgrade the security of your building. An access control system is a high-tech device enables you to allow or deny access to different parts of your business premises.It also helps to monitor and control the access to your business and thus mitigates the security risks.
Such systems use a specialized fob, key card, or something similar to grant access. Sometimes, it is meant to allow only those individuals who know a specialized code. No matter what type of access control system you want for your property, we can help you out.
Access Control Options Includes:
Biometric access control
CCTV Camera
Gate entry systems
Keypad lock
Electric lock hardware
Server computers
Field panels
Card readers
Key-less entry access control
Electric Strikes
San Antonio Car Key Pros: A Locksmith Company That Stands Apart
We at San Antonio Car Key Pros, offer a complete range of expert services for all types of access control systems. As our company is licensed and insured, we make a dependable and trustworthy option for access control systems install and repair. Also, We have 5+ years of experience, and our technicians are well trained to install and repair all type of access control systems. Our technicians make use of the latest high-tech tools and equipment to get the job done on time efficiently.
As far as the cost of the access control system repair and installation is concerned, we offer a reasonable price. No need to worry about the hidden surprises as we will offer your upfront pricing. Although each system has different components, our expert technicians understand the hardware and strategically handle all minor or major problems. We can help you install a variety of bio metric access control systems, key less gadgets, card readers, electric strikes, and more. Apart from this, we provide other automotive locksmith services like car fob, car ignition and car lockout services.
The San Antonio Car Key Pros Difference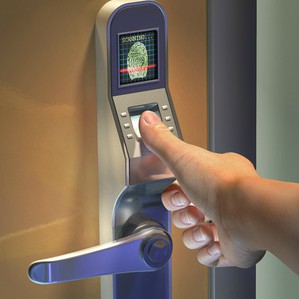 What makes our service unique is that we understand how important the security of the property is to you. Therefore, we make sure to provide you with the best access control installation and repair service. Our technician has more than 5 years of experience in installing the access control system. You will get someone who knows exactly how to get the job done with us. We have the great reputation in the industry and believe in keeping complete transparency in our work.
No hidden surprises are included in our service and our 24/7 services enable us to reach you no matter when or where you are. Our major objective is to earn complete customer satisfaction is and build rapport with our customers.
We stand out for our:
Round the clock availability
30 minute response time
Competitive and upfront pricing
Well-trained technicians
High-tech equipment and quality products
Complete locksmith service
Consider Us to Install & Repair Access Control System Today!
If you are planning to install an access control system or already have one, but that needs repair, ring us without any hesitation. We will reach you no matter what time it is and make sure to get the job done as soon as possible. As we understand a fault in your access control system can let the wrong person in, we strive to provide the best possible service. We are available 24×7, and we will make sure your system is never down for too long. Our mobile locksmith services guarantee 30 minute response time.