Broken Key Removal Experts In San Antonio Texas
Imagine being in the situation when you are about to leave the house, and in the hustle of running toward the car, you accidentally twist your door keys. You are holding the head, and the shaft is in the door. Now what? Call a professional broken key removal like Car Key Pros in San Antonio, Texas.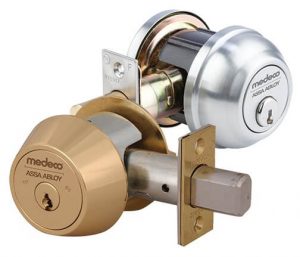 We offer complete locksmith services to help clients resolve key removal, repairs and replacement problems. Our technicians are expert in making new keys on the spot when you are in emergencies. Unlike other locksmith services, we can be your one-stop source for everything related to automotive car keys, commercial keys and more.
We offer locksmith services like broken key removal, replacement of damaged locks, and on-spot replacement of broken or damaged keys.
Why Broken Key Removal Needs A Professional Extraction?
An unskilled professional can hamper your door locks, increasing your repairing cost and time, the reason you need an expert. Like any other tool, keys also tend to wear out and become bent. However, we can help you in all situations. All our technicians possess more than five years of experience in handling broken keys. When you call us, we will reach out to you in a few minutes.
We offer fast assistance to residential and businesses, call us to help resolve all accidental lockouts caused by lock jamming or key breaking. Further, from us, you can be assured that you would not need any maintenance or repair for long. This might cost you much if you hire an armature or a non-certified lockout technician. We value our work and strive to offer the best to our clients.
Why Do Key Breaks?
Metals often get worn out after years of regular use. While some keys are made to last for a longer period, not all are made to withstand the same level of strength. Further, cold weather can also be considered as one of the reasons for key breakages. There are also the cases when people are in a hurry and accidentally insert the wrong key in the bold, making it get stuck in the door.
5 Reasons To Choose Car Keys Pros For Broken Car Key Removal And Repairs!
Trusted, Reliable And Authentic service Provider:
We work by adhering to all standards and are one of the most trusted, bonded and licensed service provider. Our quality work, integrity, and complete customer satisfaction are what make us unique from our competitors. We are always on many people's speed dial when it comes to calling the most trusted service. We strive to offer high-end services whenever you need to. We are always available for every service. Our experts are trained to install, repair, and service all kind of locks and can assist you in all broken lock situations.
We Offer 24/7 Services:
We follow a solid work ethic. We offer availability on an around-the-clock basis. This also means, no matter what time you will call, we will come to help you solve breakouts. Call us, to help you whenever you need.
We Have A History Of Offering High-Quality Services:
We have set standards in providing top-notch residential and commercial services in San Antonio. Whether its fine cracks, hairline fractures on metal or bent keys, we can assist you in everything.
We Offer One-Call, Prompt Services:
We value your time and know the urgency of emergencies, the reason we offer services at just one call. Whenever you call us, our technicians with all their latest equipment will reach your doorstep in the fastest time. They will repair the deadlocks and door to make your family feel safe again. We offer minimum turnaround times, making us the best over others.
Client's Satisfaction Is What We Want:
Our motto is to help our clients at the time they need us the most. People rely on us due to our quality services and on-call services. We make efforts to serve you the best and satisfactory services. We make sure that our clients are happy and get everything at affordable prices. Our skilled experts make sure that you will get the best in no-time.
Contact Us For Broken Key Removal In San Antonio Texas
If you have got your keys tucked in the doors, or you need new keys or want repairs for your broken key, call us now!
Call us, and we'll help you in no time!