Reliable and 24/7 Commercial Locksmith Services in San Antonio, Texas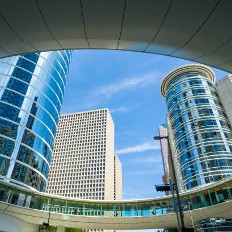 Do you need a trustworthy and licensed commercial locksmith in San Antonio, Texas who can help secure your commercial premises? Keep your business protected by contacting our commercial locksmith experts.
Our locksmith team is highly trained and has an excellent knowhow to handle every security challenge of businesses, large or small. The best is that we get the job done right within your budget.
Commercial Locksmith Services in San Antonio, TX
Every business or organization is unique. Also, there security concerns and needs are also different. San Antonio Car Key Pros cater to all businesses in various industries. Whether you run a factory or own a small office, we'll be your partner to protect your venture.
For larger businesses, we develop a master key solution to provide security at various levels. Our skilled commercial locksmiths have an excellent knowledge of a wide range of lock systems, including deadlocks to high-tech security surveillance systems.
Our Commercial Locksmith services are:
Each professional in our locksmith team is familiar with local, state and federal laws outlined for locksmiths in the country. We follow all guidelines while delivering our commercial locksmith services in San Antonio, Texas.
Why Choose Us?
We are bonded, licensed and insured.
Available for 24/7 emergency commercial locksmith services
Fast response time
Latest locking systems and advanced technologies
Qualified and well-trained locksmith professionals
Friendly and fully-equipped mobile locksmith team
One-Stop Solution for Businesses of All Sizes and Budgets
Technological advancement not only strengthens the locking systems, it also solidifies intruders' procedures to break or hack the locks. This is why you should embrace the changes and keep updating your locks and security systems periodically.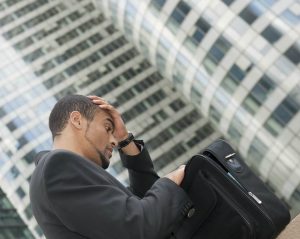 Our commercial locksmiths will help you identify your existing security needs. We will also perform the tasks to make your workplace a safer place for everyone – you, your employees and your visitors. If you are moving to a new location, our business locksmiths will guide you on the safest possible security system for your business.
The best part is that we work 24 hours a day and seven days a week. So, you can place a call to us any time of the day and any day of the week for your locksmith needs. It means our commercial locksmith services ensure you competitive locksmith service price rates and ensure no downtime.
Make your Premises a Safe Workplace for you and your employees with our 24/7 commercial locksmith services!
Prompt Response Time
Do you find a loophole in the security of your company? Are you locked out of your office?
Don't worry! We understand that these situations require a prompt response to avoid downtime. Our mobile technicians will reach you within 30 minutes after you call to help you out. In addition to quick response time, we will offer you a complete solution to avoiding the situation in the future.
Our technicians are experienced, insured, and bonded locksmith professionals. They undergo our stringent training programs before joining the team. Regardless of your specific office locksmith needs, our professional locksmith is here to help you out.
Installation and Repair Services
Serving as your all-in-one commercial locksmith, San Antonio Car Key Pros provide you both lock installation and repair services. We provide our customers with day-to-day and 24/7 emergency support to keep their business running smoothly.
Access Control
Every company should be able to control various aspects and security level within their organization. We supply you with a wide range of latest and highly-effective access control systems. Our access control systems include code pads, readers, key switches and more. Whether you want a high-tech log for your front entrance or want to restrict employee access on multiple information levels, our solutions cover you.
Customers prefer and recommend our commercial locksmith services over our competitors because of our quick response time and dependable services. No hidden charges! We provide you with the price estimate for your services upfront. Nothing is transparent.
Contact San Antonio Car Key Pros for top-notch commercial locksmith services in San Antonio, TX. Dial (210) 960-8984.