Get the Fastest Car Lockout Services in San Antonio
Did you just realize that you've locked out of your car? Maybe you are on your way to work or just returning home late at night. Either way, being locked out of the car is a hassle that we least anticipate. Whether you just lost your key or accidentally locked your keys in the car, the situation is simply frustrating.
This is where San Antonio Car Key Pros comes to your rescue. No matter when or where you are, just give us a call and we will get you back in your vehicle and back on the road. We know that car lockouts can happen at the worst of times and hence we offer 24/ 7 car lockout service. Be it the early morning or late night; we will be there to help you out.
San Antonio Car Key Pros: Your Reliable Solution For Car Lockouts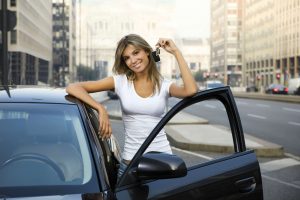 When looking for a car lockout a solution that you can rely on, San Antonio Car Key Pros makes the best choice. We handle car lockouts in San Antonio, Texas and surrounding areas at any hour of the day or night. It is easy to get locked out of your car without even realizing it and hence we are available 24×7 to quickly come to the rescue.
It will take us just 30 minutes or less to reach you so will not have to wait for long. No matter makes and models of vehicles you have, we can help you out. With 5+ years of experience in the locksmith industry, we are able to solve your car lockout issue quickly and effectively.
What to Expect From Us?
Round the clock availability
30 minutes arrival time
Affordable price
Certified, licensed and insured technicians
Satisfaction guaranteed
5+ years of experience
How Can We Help?
Once we get your call, our expert technician rush to your location and reach you in 30 minutes. Upon arrival, our pro assesses the lockout scene and immediately get to work. Each of our technicians comes fully equipped with emergency tools for unlocking vehicles or making new car keys. Our locksmiths have the skill to work with a wide variety of automotive locks.
You can also get duplicates for your car keys after the new key is created. Within a few minutes, the technician will unlock your vehicle and help you continue your day. We are a licensed, bonded, and insured, and our 5+ tears of experience allow us to fix any car lockout issues quickly and promptly.
Apart from car lockout services, we can also help you with:
The Car Ignition Repair and Replacement
Why We Stand Out?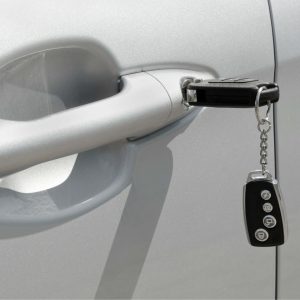 No matter wherever the lockout occurs, our emergency locksmith service will be available to you. We are experienced, qualified, specialized professionals with knowledge and expertise to handle car lockout of all makes and models. As all our technicians are well trained, they know the use of all the latest tools of the trade. Plus, whether you are stuck in the early morning or late night, we ware available every hour and every day.
If your keys are accidentally locked inside your vehicle, our technician can easily retrieve them. We use the most sophisticated tools on the market to unlock your car without damaging any of its components.
We Believe In Providing Upfront Pricing
You will not get any unpleasant surprises regarding the price by opting for our services as we provide upfront pricing. Our price is competitive, and you will know exactly what it will cost. We can offer affordable car key replacement services whenever you want, and we will be happy to work around your schedule.
Ready To Get Back On The Road!
Next time you face any lockout situation, don't panic and just call us right away. We are there to help you with any car lockouts and lock re-keying needs. Our team of experts is always standing by equipped with high tech tools to help you get back into your vehicle. We specialize in car lockouts services, but we can also help you with any type of lock issue you are dealing with. Give us a chance, and you will be glad that you did.