All About The Greatest Locksmith Services In Your Area
When it comes to car key replacement services in Live Oak, San Antonio Car Key Pros is the number 1 choice.
But that's just part of the story…
We also have an amazing local team to handle all types of locksmith services in Live Oak. That means you can also count on us for everything from home lockout assistance to expert installation services of custom access control systems for your commercial property. That's right, San Antonio Car Key Pros is a full-service locksmith company and we are available 24/7 for all of your lock and key needs.
What this means for you is, you can benefit from our:
30 minute or less response times
Upfront pricing policy
Fast, friendly assistance
Knowledgeable technicians with years of experience
Services backed by licensed, bonded and insured experts
In short, besides offering a full range of automotive solutions, residents and business managers in Live Oak will love our incredible variety of locksmith services.
Attention All Residents In Live Oak!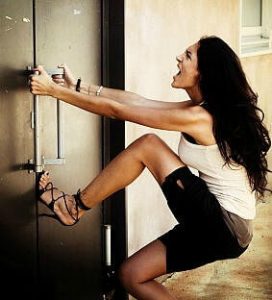 We can handle all of your residential locksmith needs, this includes:
Home Lockouts: If you lost your keys, or they were stolen, or maybe they are sitting on your dining room table while you are locked outside, you can simply get in touch with us and our mobile until will be right over. We will quickly and safely get you back inside. And if being locked out of the house is becoming a common occurrence, you may want to look into our high-tech lock installation services. We can even install new locks that allow you to lock and unlock your door right from your smart phone. You can also incorporate pass code locks and biometric lock systems. And best of all, everything comes at an affordable price.
Burglary Damage Repair: If your keys were stolen, we can quickly come over and rekey your locks for you. This is a quick procedure that is fairly simple and effective. On the other hand, if your locks sustained any damages from a break-in, it is best to completely change the entire lock. We can discuss all your options to upgrade your security, install new locks, and provide you with new keys quickly so you can feel safe once again.
Broken Key Extraction: After years of wear and tear, locks and keys sometimes need fail to work properly. We've seen it time and time again and we understand just how frustrating it is to be standing outside your door with half of your key in the lock and the other half in your hand. But it doesn't have to be so stressful. You can call us at anytime of the day or night and we will remove the broken key, make you a new one and fix any damage that may have been done to the lock. We will even share some great tips on how to prevent broken keys in the future, for example: never use keys for purposes they were not intended, like opening a bottle or unpacking boxes.
Why Your Business Needs Professional Locksmith Services
First, to run a successful company it is essential that your employees, your customers and your products are safe. Improper lock installations are practically a welcome sign for any good lock-picking thief.
With that said…
Even the most responsible person can lose track of their keys every now and then. If you own a small business like a coffee shop or boutique, you need to be able to open your shop on time. If you find yourself arriving at your store in the morning with people waiting to get in and you discover you can't find your keys we will come to the rescue. We will get your doors opened right away and you won't have to lose business.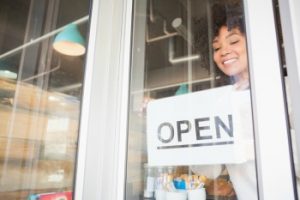 And, that's only the beginning. Both large and small businesses will benefit from our commercial locksmith services that include:
Panic Bar Installation
High-Tech / Smart Locks
Master Key Lock Systems
And that's not all. We can even handle jobs like car ignition repairs for your commercial vehicles.
In the end, we are so proud to be able to offer our unique locksmith services to everyone in Live Oak Texas!