Get Hassle-Free Deadbolt Locks Installation And Repair In San Antonio
There is nothing quite reliable and durable like deadbolt locks when it comes to the security of a home or business. The fact that the cylinder inside the deadbolt lock can only be moved when the twist knob is turned makes it more safe and secure. If you are planning to install these hard-to-break locks in your door, count on San Antonio Car Key Pros for superior deadbolt lock installation and repair service. We have licensed, bonded, and insured, expert technicians who are fully trained and conscientious of our customers' need. With 5+ years of experience, we can address any type of deadbolt lock issues.
San Antonio Car Key Pros: The Deadbolt Lock Experts
Planning to install a deadbolt lock? Or need to repair the damaged deadbolt lock for your home business? Contact San Antonio Car Key Pros, a professional locksmith to rely on. We are specialized in commercial and residential deadbolt locks installation and repair, and we are proud to offer top-notch lock services in San Antonio.
Our highly- skilled technician have 5+ years of experience under their belt and are aware of the latest technology and tools to offer a safe and secure deadbolt lock installation and repair. We are accessible 24/7 and 365 days a year. Our 30 minute or less response time makes us more prompt, and we provide upfront pricing with no hidden charges. Furthermore, we are bonded, insured and licensed so you can rest assured that the work will be done professionally, efficiently and with 100% satisfaction assurance.
Get New Deadbolt Locks Installed Anytime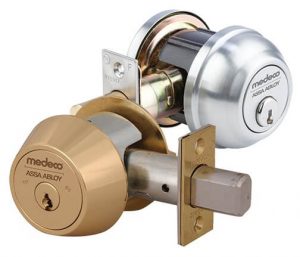 Deadbolt locks make a great option to improve the security of your home or business.  However, without professional and efficient installation it can be of no use with a false sense of security. With San Antonio Car Key Pros, you will get a prompt and efficient deadbolt lock installation done right the first time. Our expert can also guide you in choosing the best type of lock for your security needs. We will take care of all the required steps to successfully install a deadbolt lock on your home or office.  From taking the precise measurements to securing the strike plate, our expert will take care of every detail.
We Can Repair Your Old Locks
Is your deadbolt lock not functioning properly? No worries! Just give San Antonio Car Key Pros a buzz and leave the rest to the experts. Our commercial and residential locksmith service experts can repair it for you quickly. San Antonio Car Key Pros also specialize in deadbolt lock repair and are able to address any level of complexity. Our experts will examine the lock and determine whether it make sense to repair the lock or opt for a replacement.  Whether it is the misalignment of the lock and strike plate, hard to operate deadbolt or constantly sticking deadbolt that causing you trouble, our professionals have the expertise to handle it all.
What Makes Us the Best Choice?
To be honest, the thing that makes us stand above all the rest is our genuine concern for the security of our client. We understand the security of your property is a serious concern, and hence we don't leave your premises until we ensure that the installed deadbolt locks are functioning properly.  Being recognized, licensed, bonded, and insured locksmith in San Antonio, we make a reliable option for your deadbolt lock installation and repair needs. Our credentials truly speak for themselves, and you will get high-quality care and assistance from our expert technician. Here is how we make a difference.
Round-the-clock availability
Affordable pricing and honest estimates
30 minutes or less response time
Full installation and repair services
Prompt and efficient locksmith services
Upfront pricing
More than 5 years of experience
Expert technician
Contact Us Today!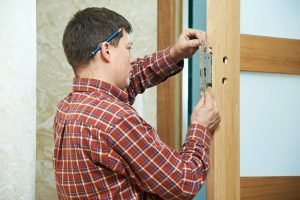 We'll send a well-trained technician to your location quickly as soon as we get your call.  Our comprehensive, well-qualified locksmiths offer fast and courteous assistance and are available round the clock for your convenience.  We also guarantee competitive and upfront pricing. So what are you waiting for? Call us whenever you need a reliable deadbolt lock installation and repair service in San Antonio.