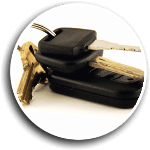 Did you lose your only set of car keys? Need them replaced ASAP? We can replace car keys in a jiffy, 24/7! 
Learn More…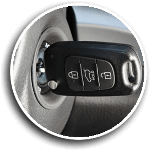 If you're having trouble turning the car key in your ignition, it may be time for an ignition replacement! 
Learn More…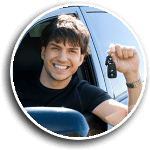 There are few things more annoying than being locked out of your car. The good news is we're here for you 24/7! 
Learn More…
About San Antonio Car Key Pros
You can count on San Antonio Car Key Pros for 24/7 car keys San Antonio TX service. Plus, you'll love our wide variety of additional locksmith services for your home and your commercial property. All of our technicians are licensed, bonded, and insured with a 30 minute response time. Our technicians are mobile locksmiths, and can be at your service whether you are in: Downtown San Antonio, Alamo Heights, Midtown San Antonio, Uptown San Antonio, North Central San Antonio, Northeast San Antonio, Northwest San Antonio, Far West San Antonio, Inner West San Antonio, South San Antonio, East San Antonio, and all surrounding areas. For all foreign and domestic car key needs, San Antonio Car Key Pros is there for you.
Car Key Replacement San Antonio Texas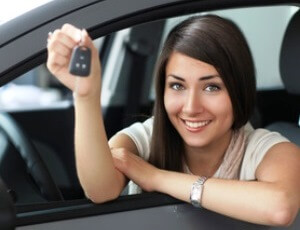 If you have a habit of losing car keys, or if you simply have one car that is used by many people, our
car key replacement
service is perfect for you. We make keys and replace keys for all makes and models of cars, foreign or domestic, and our expert auto locksmiths work with all types of keys.
Our expert technicians offer key replacements for transponder keys, chipped keys, car key fobs and remotes, and proximity keys, anything to get you on your way. Licensed, bonded, and insured, our fast friendly technicians will be there for you within 30 minutes, 24 hours a day, 7 days a week, 365 days a year and offer up front pricing. Whether you locked your keys in your car, lost your keys, had a key break off in your lock, have a key with push buttons that don't work, or are having troubles with your locks, we offer the best car keys San Antonio service!
Car Ignition Repair and Replacement San Antonio
If you are having trouble inserting your key in the ignition or removing your key from the ignition, San Antonio Car Key Pros proudly offers quality car key ignition repair and replacement services
24/7/365
to residents of San Antonio TX and surrounding areas.
A faulty ignition switch can be a hazard not only to the driver but to everyone in the car. Our licensed, bonded, and insured expert auto locksmiths all have 5+ years of experience in repairing ignition switches and ignition replacement. We can rekey, repair, or replace your ignition and provide you with a new car key that matches your car doors also.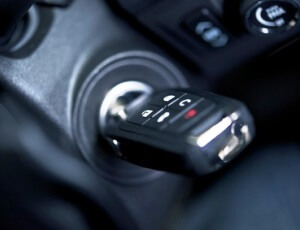 Car Key Programming San Antonio TX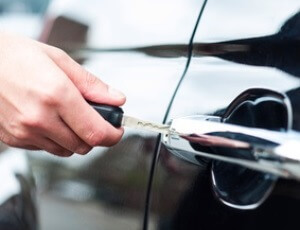 Not all automotive locksmiths are alike. Here at San Antonio Car Key Pros, our professional locksmiths excel in programming all car keys, no matter the make or model of the car. We specialize in programming
car key transponders
, chipped keys, car key remotes, smart keys, and car key fobs of both foreign and domestic cars.
You can trust our San Antonio Car Key Pros locksmiths to program your car keys correctly so that the chip inside the key is recognized instantaneously by your car. We are experts at car key programming and all of our auto locksmiths have at least 5 years of experience working in this profession. Next time you accidentally step on your car key remote or drop it down the toilet, you can call us 24/7 for efficient car keys San Antonio service.
Car Lockout Service San Antonio TX
Car lockouts usually happen by accident at the most inconvenient times. They can completely disrupt your schedule, but if you call
San Antonio Car Key
Pros, we'll be on the scene
within 30 minutes
with the advanced tools and equipment needed to unlock your car door and/or cut a spare key for you. Our mobile automotive locksmiths are on standby 24/7, 365 days of the year.
Our car keys San Antonio TX service is unparalleled and we've been happily assisting drivers in San Antonio TX and surrounding areas for several years now with their car lockouts and automotive locksmith issues. If you find yourself constantly losing car keys, call us now for car key duplication. We work with all kinds of car keys, both foreign and domestic.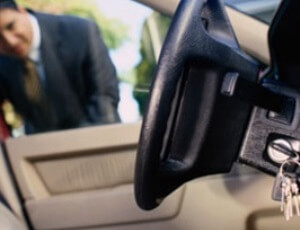 I called these locksmiths to repair my ignition and I have to say, I'm impressed with their quick, affordable service!
<iframe src="https://www.google.com/maps/embed?pb=!1m18!1m12!1m3!1d1259583.283313344!2d-98.96399481750957!3d29.30756400179973!2m3!1f0!2f0!3f0!3m2!1i1024!2i768!4f13.1!3m3!1m2!1s0x865c58af04d00eaf%3A0x856e13b10a016bc!2sSan%20Antonio%2C%20TX%2C%20USA!5e0!3m2!1sen!2sin!4v1609396101316!5m2!1sen!2sin" width="1200" height="600" frameborder="0" style="border:0;" allowfullscreen="1" aria-hidden="false" tabindex="0"></iframe>
Save Money & Request Service Online
Click the button below to fill out our easy Online Request Service Form and you can pick from your choice of coupon for the service you need.
This form provides our dispatchers with the information they need to process your request quickly and accurately so we can save you time and money.