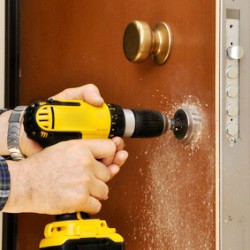 Like other sectors in our lives, technology is changing the lock industry by improving the way door locks meet our needs. From home security to commercial, we are experiencing an improvement in the lock industry every single day. With the help of a locksmith, you can always find a better high tech security lock when you need to upgrade your lock system. However, why do you need to improve your security system? Here are five reasons why.
Accessible anywhere
With high tech security system, you don't have to be at home to watch who accessing your home. The most recent high-tech locks allow you to watch who goes in and out of your home. You can also decide whether you will open the door for your repairmen, children or anyone who wants to access your home.
Convenience
The capability of monitoring your home via smart devices makes high-tech lock options the best and super convenient. Using an application, Bluetooth, and other means, you can control and monitor people going in and out of your business and home with minimal effort.
Interactive security
High tech options help you have the true piece of mind. Your door will lock, unlock and even receive notification of all action at the comfort of your office. Once your babysitter arrives home, or dog walker wants to get your dog in your home, the locks will always send you a notification.
Video monitoring
You can always follow the proceeding in your business or home by installing hi-tech video monitoring locks. The locks or systems send you videos to your electronic device of all that is going on at home or business. Also, if you want, you can save all the recording on your device or computer to view them afterward.
Save money
With high tech locks, all you need to do it connects all your devices to the central system which allows you to save money automatically. Also, you can control your air conditioning, smart lights, and sensors via a single app. Many of these apps are free of charge, saving you even more money. The fact that you don't need to rekey your keys make the high tech system more convenient.
There is no problem using traditional ways to secure your home and business, but high-tech lock options come with better security, convenience, and comfort. These locks can be customized to meet all your security needs.